When it comes to doors, we have your back …and your front!
At Raleigh Window and Siding, you can expect:
A Premium Look.
Superior Durability.
Guaranteed Quality Installation.
And A 10-year Warranty You Can Actually Count On.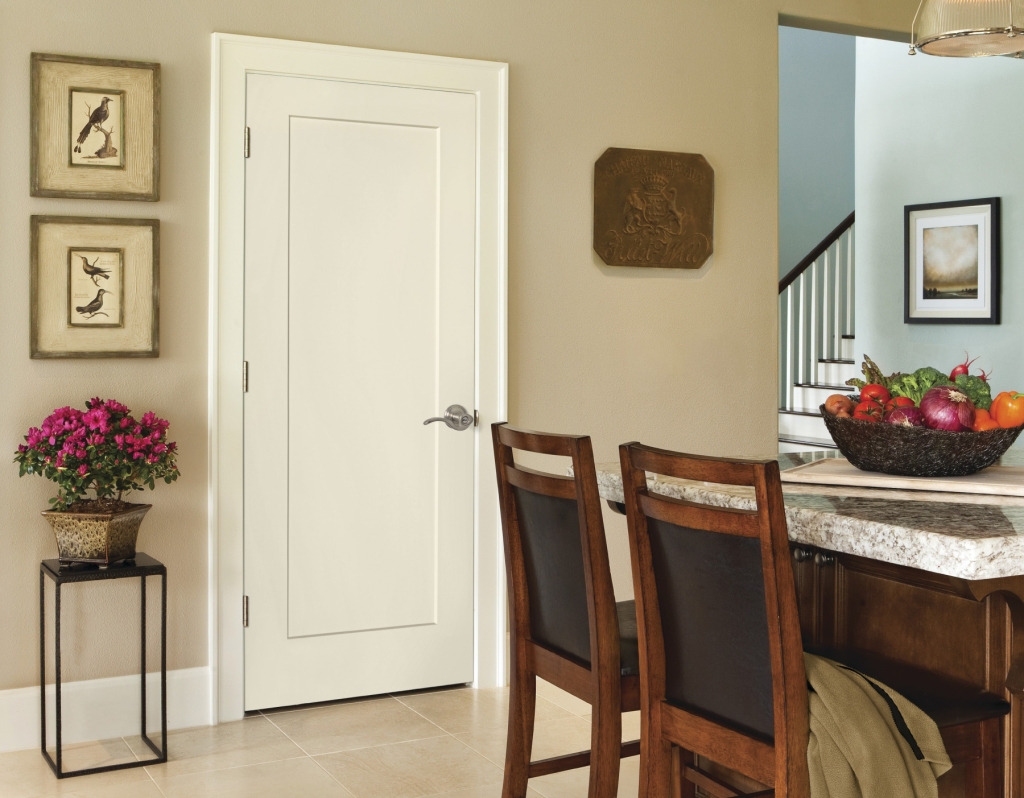 Curb Appeal
Nothing improves the exterior appearance of your home like replacing an old entry door or patio with beautiful wood, fiberglass, steel, decorative glass, or a modern option. New installation also allows you to add new exterior and interior trim and accents that can create a striking new color scheme.
Return on Investment
New doors retain an excellent return on investment once installed. On average, homeowners have found that by replacing a pre-existing entry door nearly 97% of the monetary investment can be recouped during the resale of a home.
Energy Efficiency
When looking at a thermal image of a home, the doors and windows are where the largest amount of heat is lost. Modern construction, materials, and insulation features can help maintain the temperature of a home and decrease energy costs.
Increased Security
Exterior doors are areas of vulnerability. Old models are more prone to forced entry due to the lack of security features found in newer entry models. Replacing your exterior doors with a high-quality wood, fiberglass, or steel option gives you peace of mind that your family and valuables are safe and secure.
Warranty
Raleigh Windows & Siding guarantees our work. Not just during installation, but for a full 10-year labor warranty. You will not have to worry that we are some fly-by-night siding contractor in Raleigh NC who might not be around in a few months. We're here as part of the community, with a solid labor warranty for you to count on.
Fiberglass Exterior Doors
by ProVia
Strikingly authentic wood appearance
It wouldn't be unusual to assume a ProVia fiberglass exterior door was a made of wood. After all, the amazingly authentic wood grain appearance of our fiberglass front doors is one of the primary benefits, and it's no accident why that's the case.
Fiberglass exterior doors are the #1 replacement choice by homeowners and are well-suited for single-home residences because of their long-term beauty, durability, and energy efficiency. ProVia offers three brands of fiberglass options, with various options for rich wood grain textures or paint finishes, numerous panel styles with or without glass, and a variety of glass options and accessories to make your ProVia fiberglass door the best purchase of your lifetime.
Beauty – A fiberglass exterior door provides the most authentic-looking wood grain textures, like Oak, Cherry, Mahogany, Knotty Alder, and Fir, and can accommodate various glass enhancements that improve curb appeal.
Endurance – Fiberglass entry doors do not shrink, warp, split, crack or delaminate. They're ideal for harsh or humid climates and are extremely durable.
Maintenance – Fiberglass doors offer the lowest maintenance, resisting denting and scratching, and can be cleaned with mild soap and water.
Energy Efficiency– Exterior fiberglass door systems are engineered to be highly energy efficient. The polyurethane core, high-performance, heat-resistant window trim, Q-Lon weatherstripping, and ComforTech™ Warm Edge Glazing System in ProVia entry door systems work together to keep the cold out in the winter and heat out in the summer. All ProVia entry doors without glass are ENERGY STAR® certified and many models with glass also meet ENERGY STAR standards.
Security – The solid construction of fiberglass entrance doors provides significant security over wood doors.
Cost– Fiberglass front doors can be comparable in cost to wood options or significantly higher, depending on the model and options chosen, but they offer longer durability and far less maintenance.
Lifetime Limited Transferable Warranty– ProVia's fiberglass exterior doors are warranted against shrinking, warping, splitting, cracking or delaminating for as long as you own and live in the home in which the product was originally installed. This warranty is transferable to one subsequent purchaser.
Steel Entry Doors
by ProVia
Most durable doors on the market. ProVia steel entry doors are ideal for homeowners seeking an upgrade to their front door, both in appearance and security. Our steel exterior options are produced with heavy-gauge steel that has been stamped with detailed designs using sophisticated manufacturing technology.
Key Features: 
Our Legacy™ steel exterior doors use 20-gauge steel, which provides 49% more galvanized steel than the industry standard 24-gauge steel. In addition to the thicker material, the edges and face skin of our steel entry doors are manufactured as one continuous piece of steel for added strength and durability.
ProVia's Legacy steel entry options are available either in a woodgrain texture or smooth finish. The rich wood grain texture provides a natural wood appearance, with deep shadow lines that accentuate the character of the door's design. Homeowners can customize their ProVia steel entry door with various options for panel styles with or without glass, numerous stain or paint colors, and glass options and door accessories to make your ProVia steel door the best purchase of your lifetime.
Beauty – ProVia's steel front doors are available in smooth or wood grain textures in multiple stains and paint finishes, and come in a variety of styles.
Endurance – Steel entry doors won't crack or warp and are the strongest, most durable options available on the market.
Maintenance – Steel exterior doors are generally low maintenance. Dents and dings can be pulled and puttied with an auto-body repair kit.
Energy Efficiency– Steel front doors offer significantly more energy efficient than wood doors. ProVia Legacy steel are highly energy efficient, with most door styles meeting ENERGY STAR® certification.
Security – Offer the best solution for property owners concerned with building or home security.
Cost– Very affordable compared to wood doors and offer significant long-term value. The total cost will vary depending on the door style and options chosen.