Fiberglass windows are the best value because of their beauty, durability, and energy efficiency. And the best fiberglass windows on the market are manufactured by Marvin. The key is Ultrex, a pultruded fiberglass material developed exclusively by Marvin. For windows in Raleigh, this material is perfect – it mimics the look of beautiful wood, is 8 times stronger than vinyl, and requires virtually no maintenance.
Another key benefit is increased energy efficiency. One of the best reasons to replace your windows is to save money on your energy bills. With the glass options available with Infinity by Marvin, Raleigh Windows & Siding's customers see up to 30% savings on energy bills with energy-efficient windows in Raleigh.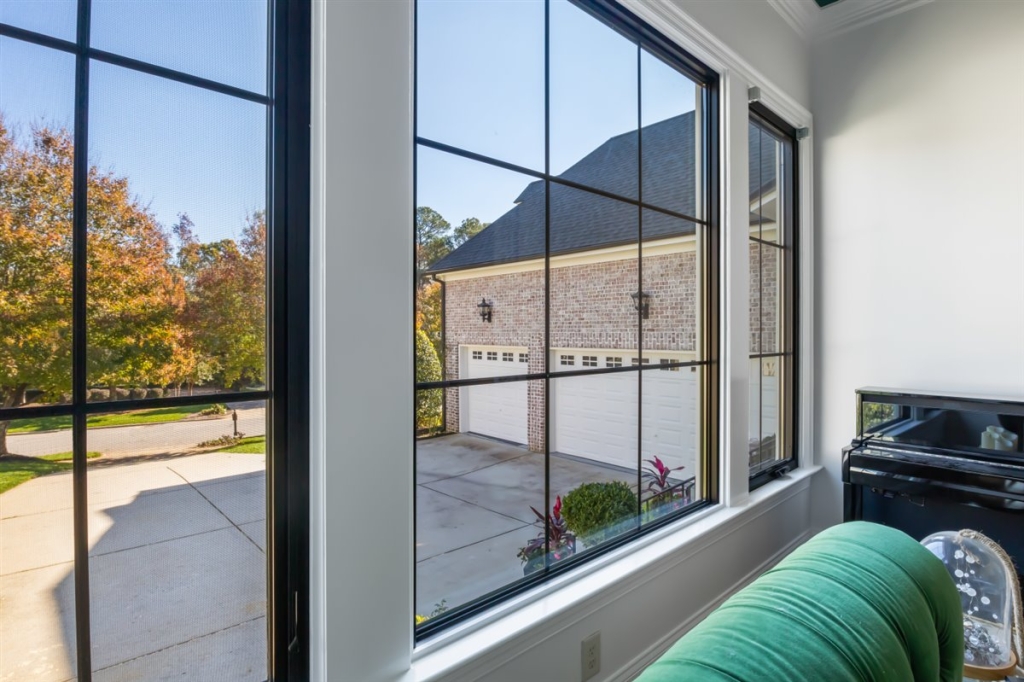 Beautiful Windows
Infinity by Marvin windows have deep, rich grains that enhance the appearance of your home. The finish is a patented, mechanically bonded inline acrylic that is up to three times thicker than competitive finishes. This extra-thick, bonded finish means superior resistance to discoloration, scratching, and denting.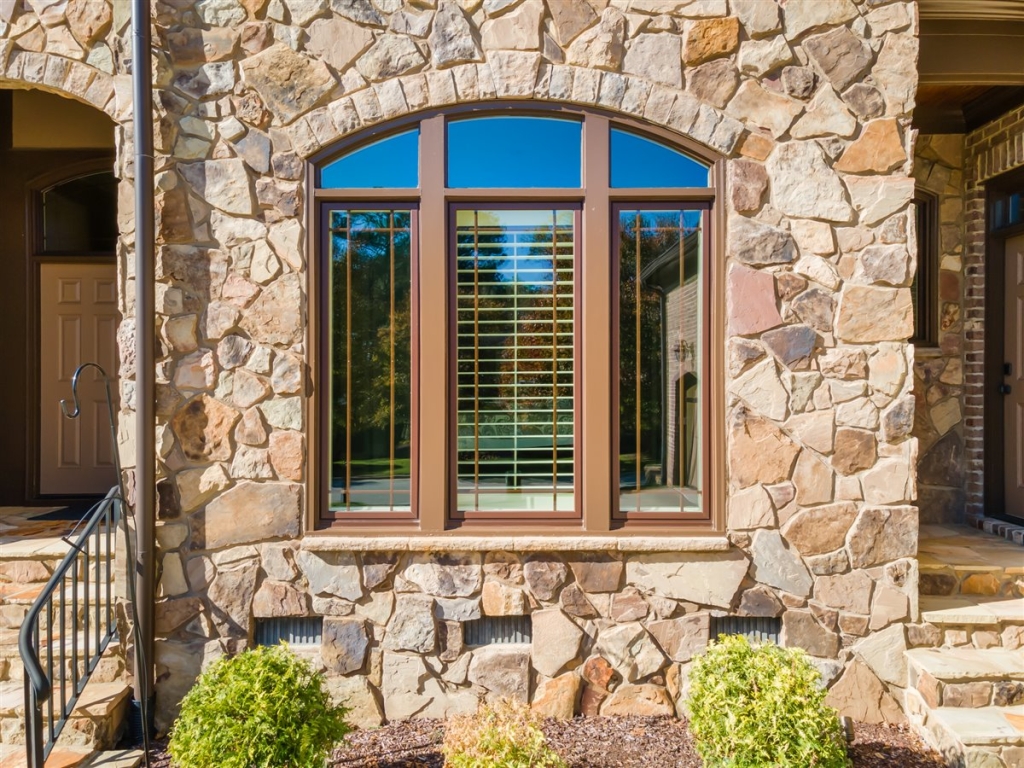 These windows also look very crisp. It is not uncommon for vinyl windows around Raleigh NC to have messy welded corners. Infinity windows are tight and clean, with mechanically-bonded corners and narrow frames to maximize your view.
Super Strong With A Warranty You Can Believe In
Fiberglass as a material for windows is very durable because of its natural strength and low thermal expansion. Low thermal expansion means that fiberglass does NOT expand or contract very much during temperature changes. Vinyl does expand and contract, and this eventually leads to leaks and gaps that cause trouble, including trapped moisture that looks terrible and can't be cleaned.
Because Infinity by Marvin windows for Raleigh are so strong and durable, they come with a Lifetime Warranty. And Marvin has been around for more than 100 years – when they stand behind their product, you can believe it.
Ultrex fiberglass outperforms vinyl and wood
We created Ultrex with one goal in mind: develop the most durable window material in the industry. It's not only 8 times stronger than vinyl — it resists expanding and contracting in any climate. So you get a tight, snug fit that will last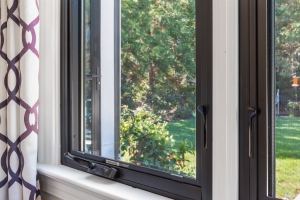 Ultrex vs. Vinyl Windows
Vinyl can warp and shift under everyday conditions — potentially making vinyl windows difficult to open and close and affecting their all-around performance. Ultrex resists sticking, swelling and warping so Infinity windows and doors will continue to easily open and close.
Ultrex vs. Wood Windows
Wood windows offer classic beauty that, depending on the environment, can require maintenance and care. Infinity windows capture the beautiful details and profiles of wood – without the maintenance.
Bigger views with Marvin fiberglass windows
Because of Ultrex's incredible strength, we can build narrower frames — so you get more incredible views for your money. But that's just one example of where Ultrex fiberglass truly exceeds expectations.
Ultrex
Specifically designed to resist warping and weathering in any conditions for long-lasting durability.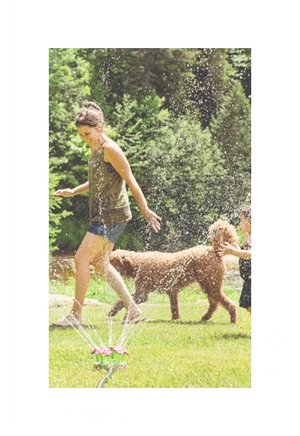 Ultrex
Can shift up to 1/4" under everyday conditions— potentially compromising your home's integrity.
Window material strength
Compared to other materials, Ultrex is the strongest window framing material in the replacement industry. That means Ultrex resists bending and flexing – that's confidence Fibrex® and vinyl simply can't match.
Ultrex is 8x stronger than vinyl
Ultrex offers superior bend and flex resistance to protect the integrity of your home.
WOOD/VINYL COMPOSITE FIBREX®
Resists window leaks
Ultrex expands at virtually the same rate as glass, so our windows stay tight and true. This makes Infinity windows resistant to leaks, seal failures and stress cracks that can compromise energy efficiency and long-term performance.
Fibrex® is a registered trademark of Andersen Corporation.
Ultrex is stable like the glass in your window
Vinyl expands at a much higher rate than glass which may compromise your window's performance.
WOOD/VINYL COMPOSITE FIBREX®
Fibrex® is a registered trademark of Andersen Corporation.