James Hardie Fiber Cement Siding
The top quality name in fiber cement siding is James Hardie Fiber Cement Siding. This brand has earned a reputation for fanatical quality standards and fully backing its siding products. Here are the most important things to know about this siding: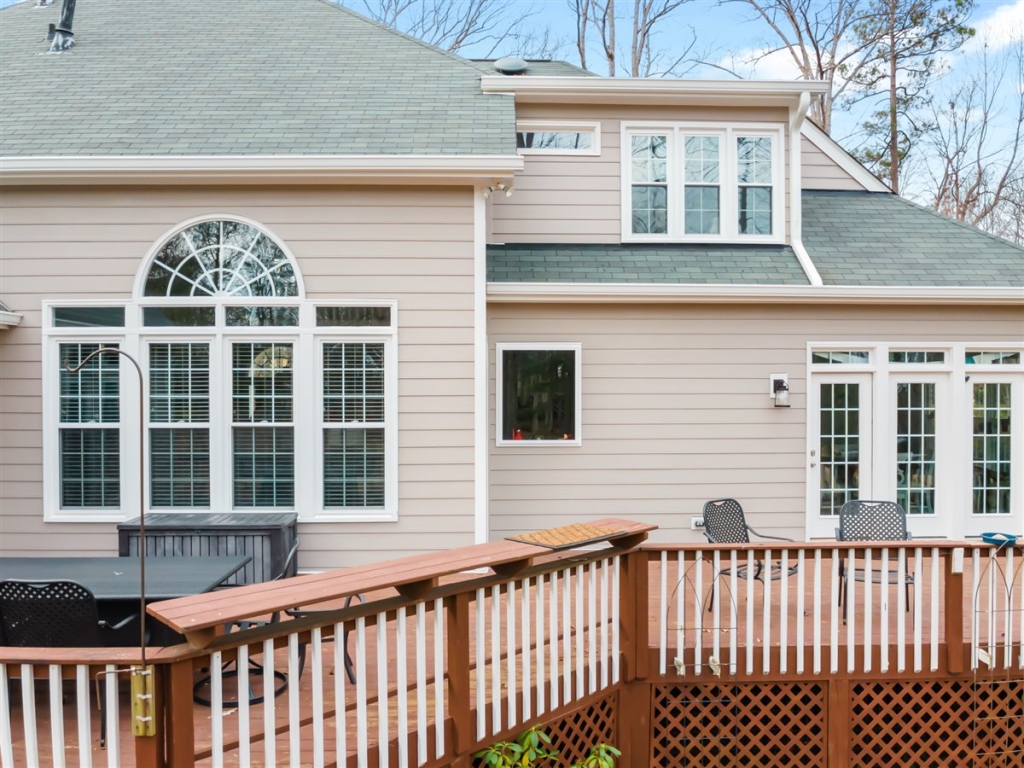 GET A FREE QUOTE
ON YOUR SIDING REPLACEMENT
RALEIGH WINDOWS & SIDING
Hardie Plank Siding

30 Year Product Warranty
10 Year Installation Warranty
Moisture & Rot Resistance
Water can damage your home as nothing else can. It may be gradual, but it is relentless and can cause the siding to swell and crack, lose paint and lead to mold if not properly managed. This is where James Hardie stands out from its competitors.  Wood-based siding has a tendency to expand, buckle or crack when repeatedly exposed to cycles of precipitation and drying.  Exterior Solutions by James Hardie are specifically engineered to withstand damage from moisture and rot and will hold their own, come rain, sleet, or snow.

Durable Over Time
One thing's for sure: As the years go on, we all show signs of aging. But since James Hardie brand products are created to stand up to the demands of your specific climate, they will look great for years, potentially saving you time and money.  With James Hardie's added benefit of ColorPlus® Technology—a baked-on color option that resists fading—your siding will look great without excessive maintenance.
Fire Protection
In case of a fire, you want to know that the walls of your house will protect you while your family seeks safety. Fire feasts on wood, and it melts vinyl almost instantly. But Hardie® siding will not ignite when exposed to a direct flame, nor will it contribute fuel to a fire. Shown here, Hardie® 
*Hardie® siding complies with ASTM E136 as a noncombustible cladding and is recognized by fire departments across the U.S. including Marietta, GA, Flagstaff, AZ, and Orange County, CA. Fiber cement fire resistance does not extend to applied paints or coatings, which may be damaged or char when exposed to flames.  Because James Hardie brand products are non-combustible, many insurance companies offer a discount. We recommend sharing fiber-cement siding's fire-resistance qualities with your insurance carrier.
Insusceptible to Pests
Mother Nature's creatures can wreak havoc on some types of siding. Because it's wood, OSB, or wood-composite siding can be pecked by birds and damaged by insects.  Hardie® fiber cement siding offers little appeal to critters and won't be eaten by termites. So you can focus on the animals in your life that actually make you happy.

ColorPlus® Technology
This coating is baked-on, prefinished, and vastly superior to field-applied paints. Siding with ColorPlus® will stand up to UV levels much better. This means it is incredibly fade-resistant and is warranted against peeling, cracking, and chipping. It also comes in 23 colors, so you can get the exact right finish for your home.
Installed On Over 12 Million Homes
As more homeowners discover the advantages of James Hardie Fiber Cement Siding in Raleigh, it has rapidly increased in popularity. It has now been installed on more than 12 million homes in the U.S.
Weather Withstanding
Severe weather will test the strength of your home. Hail and blizzards hit hard and fast. Extreme droughts and relentless heat can go on and on. Your choice of siding, along with proper installation, can help your home stand up to these unpredictable elements.  Hardie® fiber cement siding resists the impact of hail and windblown debris and is designed to perform in extreme heat and cold.
Hardie™ Weather Barrier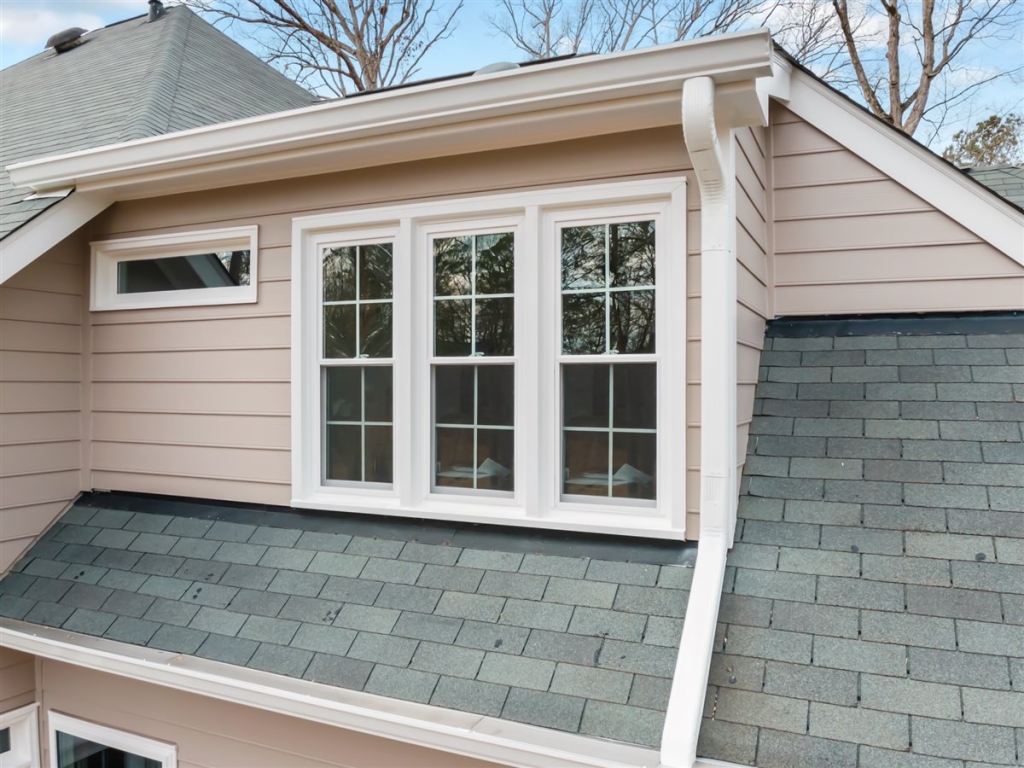 Our weather barrier provides water resistance and breathability, keeping the area within your walls dry. It helps prevent mildew and reduces energy loss too (potentially saving you money).
Seam Tape
Hardie™ Weather Barrier Flex Flashing is designed to easily stretch and seal around custom shapes—including windows and doorsills—to prevent water and air from entering the home.
Remarkably Durable


James Hardie siding in Raleigh resists rotting, warping, and damage from precipitation. In addition, it is 5 times thicker than vinyl and resistant to hail damage.
Super Adhesion
Hardie™ Weather Barrier flashing adheres to sheathing and house wrap, even in extreme temperatures, and contains no asphalts, VOCs (volatile organic compounds), or solvents, which can reduce adhesion over time.
Precision Oriented
Hardie™ Weather Barrier flashing should be used on windows and doors with straight edges. Hardie™ Weather Barrier Flex Flashing should be used on the sill pan and custom windows or doors.
Self-Sealing
Hardie™ Weather Barrier Pro-Flashing and Flex Flashing self-seal around fasteners and are easy to install by peel and stick application. Additional fasteners are not necessary.
Full Product Suite
Hardie™ Weather Barrier Seam Tape is designed specifically for the Hardie™ Weather Barrier solution.
Meets Code
Hardie™ Weather Barrier may be used as both a water-resistive barrier and as an air barrier in accordance with nationally recognized residential and commercial building codes as specified in ESR-2658.
Fire-Rated
Hardie™ Weather Barrier ranks as a Class A fire-rated product.
UV Stable
Hardie™ Weather Barrier has a UV stability of up to 180 days. Ensure that Hardie™ Weather Barrier is properly stored and handled prior to installation.
High-Performance
Hardie™ Weather Barrier must be installed with the printed side out for best performance.
Together, Hardie™ Weather Barrier, Hardie™ Pro-Flashing, Hardie™ Flex Fashing, and Hardie™ Seam Tape form an important part of a home's weather protection envelope.  When installed properly, these products can help prevent water damage, mildew, and energy loss.

Preferred Remodelers 
James Hardie Preferred Remodelers are the certified experts at installing Fiber Cement Siding with ColorPlus® Technology. Raleigh Windows & Siding is one of only 5 companies in Wake County that has achieved Preferred Remodeler status.
James Hardie insists that an installation company meet its high standards before awarding this designation. They look at everything from workmanship standards to a company's financial health. Any company that wants to install James Hardie siding in Raleigh has to prove it is an elite home improvement company.
Raleigh Windows & Siding also guarantee our work. Not just during installation, but for a full 10-year labor warranty. You will not have to worry that we are some fly-by-night siding contractor in Raleigh NC who might not be around in a few months. We're here as part of the community, with a solid labor warranty for you to count on.
Warranty
Speaking of warranties, James Hardie has an outstanding 30-year manufacturer's warranty – and that is not prorated. You will often hear about a "Lifetime" warranty on siding. Beware of these claims. Often it is only 100% covered for part of that time, and then becomes less valuable because it is prorated over time – you will not have 100% coverage. Another common problem is that there is so much "fine print" that you can't be sure what's covered.