It's simple: your gutters need to stay clog-free and perform well to protect your home. Overflow and leaks can, and will, cause problems. It can cause smaller concerns like ruined landscaping or issues as large as damage to your foundation.
We can install a simple solution that takes the worry out of your gutters. You can also put away the ladder for good. You will never have to spend another Saturday cleaning out your gutters.
Custom Fit.
Each individual gutter for each section of your home is individually extruded on-site and custom manufactured to fit the customer's home.  Unlike many 'fly-by-night' contractors that piece pre-extruded gutter sections together often purchased from the local big box store resulting all too often in leaks at one or even several seams; each gutter Raleigh Windows and Siding installs is a single piece of aluminum eliminating leaks altogether.  To reduce the risk of leaks further, each end cap is pressed on via a large mechanical press to ensure a proper fit, then backstopped with the most premium sealant available.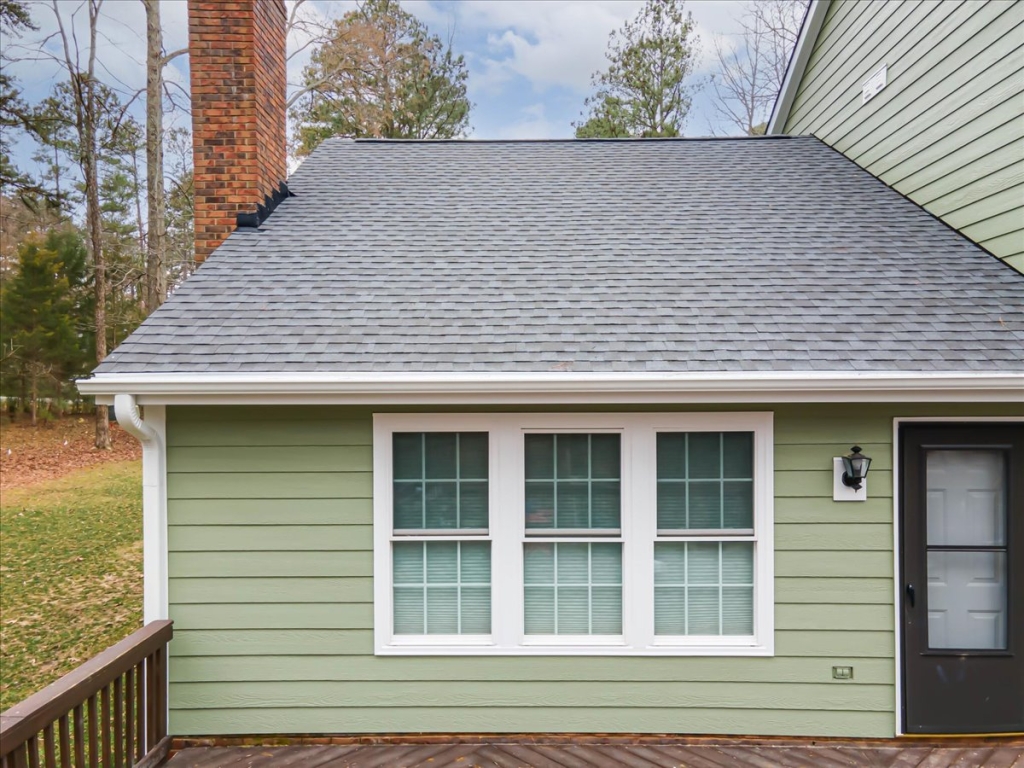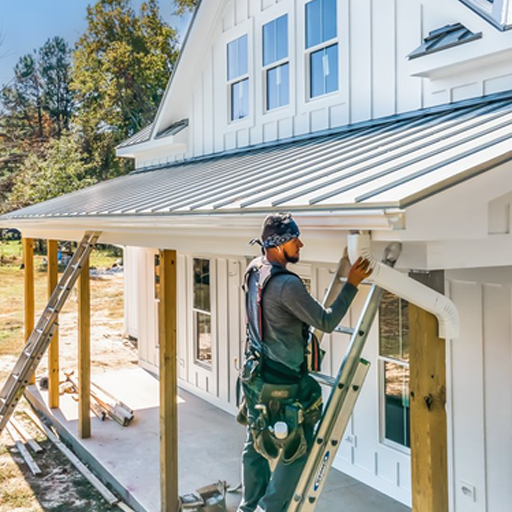 Installation
We are meticulous when it comes to gutter installation – this is especially important when it comes to gutter systems. Proper installation is mandatory. This will keep debris out, but ensure that water gets into the gutters and doesn't overflow. 
20 Year Warranty 
Here is the most straightforward warranty in the industry. It's a 20-year guarantee that your gutters will never clog when protected by The RHINO. If they do, we will refund your money in full. Of course, we will give you a complete warranty – you'll have this promise IN WRITING.   Our 10-year Labor Warranty is your peace of mind that we will get all the details right.
Quality Product: Rhino Gutter Guard
The Perfect Mesh – Rhino gutter protection utilizes a stainless steel micro-mesh that has the optimum micron size to prevent all debris from entering gutters. It also has an embossed texture that repels debris and keeps it from sticking to the mesh.
Super Strong Construction – At Raleigh Siding & Windows, we have a strong bias toward well-engineered products. Why, because they actually work, much unlike the flimsy alternatives.  Rhino Gutters Guard uses a .024″ aluminum body and lip that is mechanically fastened over the mesh laminate, creating an exponentially stronger product, in both compression and tension. Also, the front leg screws to the front lip of the gutter, and the back upward bend (fascia shield) allow it to be screwed directly to the fascia, creating a slight forward slope. This installation creates terrific "box girder" strength.
Install On Existing Gutters or Let Us Install A Brand New Gutter System – It's your choice. We have beautiful options to match your home if you want a gutter installation in Raleigh. We custom manufacture the gutters on-site using the latest roll form technology. The gutters are of the highest quality – seamless aluminum 5-inch gutters with oversized downspouts
American Manufactured – Well-made, with jobs kept right here in the U.S.A.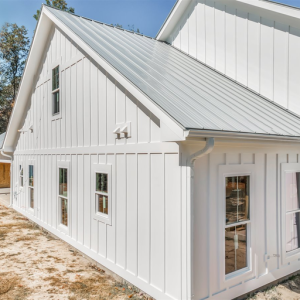 Reasonable Price 
This is not one of those outrageously priced gutter systems. Rhino Gutter Guards has been designing roll-forming machines for gutter protection systems for more than two decades. This process has been honed to perfection over that time and now we are able to manufacture custom gutters very efficiently.
The resulting savings mean costs are lower – you simply will not find a BETTER product for the money anywhere on the market.