When it comes to roofing replacement…expect more!
Raleigh Windows & Siding has earned a reputation for attention to detail, well-trained employees who never cut corners, and our 10-Year Labor Warranty. Our roofing services use these exact same principles.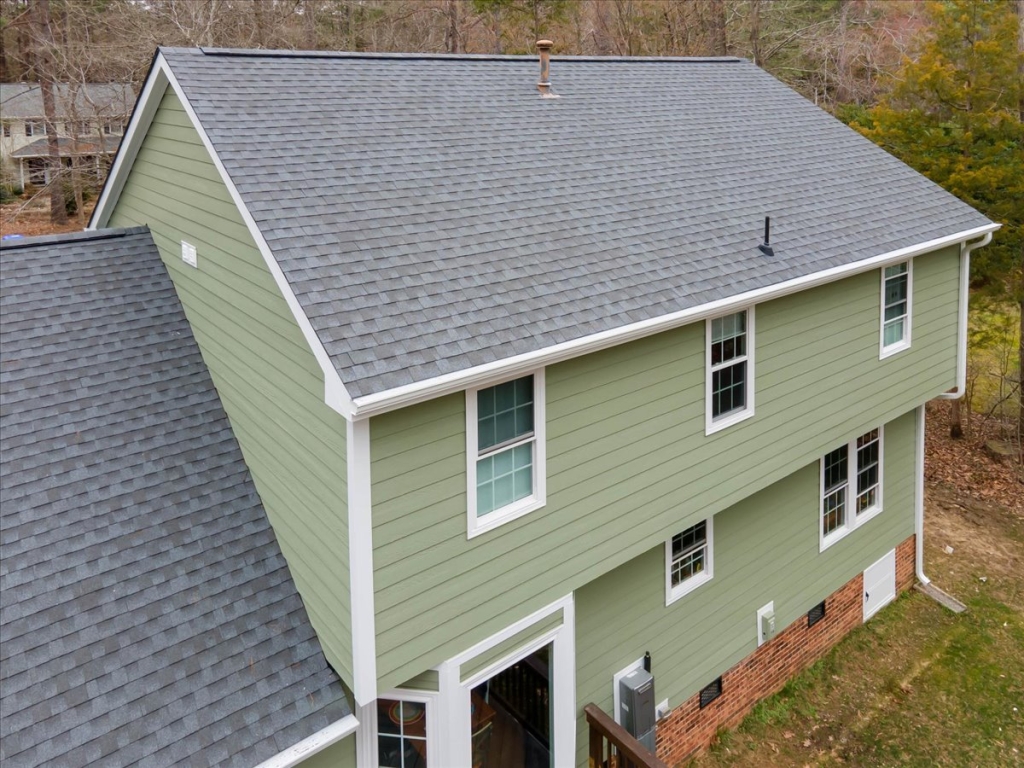 Curb Appeal
A new roof not only can increase the curb appeal of your home — and thus attract the eyes of potential homebuyers A new roof, especially in combination with new siding or windows, shows potential buyers that you've been keeping up with the maintenance, and may help you receive a higher asking price than you would've on an older roof. Potential buyers will appreciate the fact that they won't need to worry about replacing the home's roof for decades!
Return on Investment
Replacing your roof can boost your home's resale value. If you plan on selling your home within the next few years, replacing your home's roof is one of the best ways to boost your home's resale value. A new roof can increase the resale value of a house by more than $17,000, with homeowners recovering over 60% of their installation costs.
Protect Your Investment
The roof protects the home. One of the most common reasons for replacing a roof is that it has accrued damage from age, water, high winds and organic debris. Weather can cause damage to roofs in a variety of ways, including blowing shingles or granules off of your roof. Depending on the severity of the damage, it is often recommended to replace your entire roof rather than spot repairs, depending on the severity of the damage.
Warranty
Raleigh Windows & Siding guarantees our work. Not just during installation, but for a full 10-year labor warranty. The length of your specific product warranty will in part depend on the shingles you select. We will explain all your options in a clear, straightforward way during your roofing consultation in Raleigh. Remember, we always give you your warranty IN WRITING for your protection.
Types of Roofing Material
Asphalt Shingles
We recommend and install GAF products. GAF is the largest roofing manufacturer in North America, has been around for 100+ years, and is unparalleled in the quality of materials. They are consistently innovative and focus on creating a total roof system that works together to protect your home.
GAF Timberline shingles present some of the best choices in roofing products. They are part of the "GAF Lifetime Roofing System" and are incredibly durable. They are also beautiful and have a wide range of color and style selections – including wood shake options.
We also recommend CertainTeed roofing products. CertainTeed is another manufacturer that has been making roofing products for 100+ years and creates best-in-industry quality roofing products.
CertainTeed roofing products' premium line is their Landmark shingles. These beautiful, color-blended shingles are also manufactured to be incredibly durable. These shingles are also created with a "wide nailing zone," which makes for a better roof installation in Raleigh. Also, the selection of colors is second to none.